Things to Do in Huber Heights, Ohio
Huber Heights is a suburb of Dayton. Important landmarks in Huber Heights are Wright-Patterson Air Force Base and The Greene Town Center. Huber Heights, Ohio is a good place to live. You can find plenty of things to do in the city. Learn more about our neighborhood!
Carriage Hill MetroPark is a large 900-acre park with a historical farm. The Daniel Arnold Historical Farm is a collection of historic buildings that is populated with historic interpreters. At the living-history site, you can see people demonstrating 19th century activities such as blacksmithing, quilting, woodworking, and canning.
It also has the Carriage Hill Riding Center with 20 horses. Visitors can also use the park trails. You can stroll around the historical buildings by yourself or with a special someone.
7800 Shull Rd, Huber Heights, OH 45424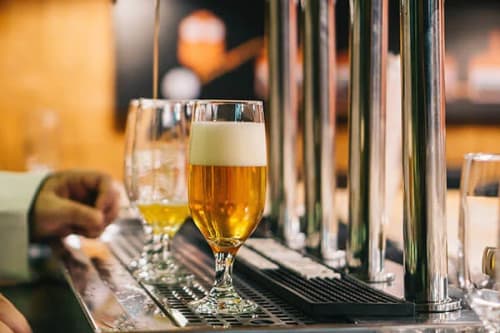 Alematic Artisan Ales is a local brewery in Huber Heights that makes small batch ales. They serve their own ales, IPAs, and porters at the taproom in addition to guest beer. You should try their Brick City Porter!
This is a great place for hanging out with friends. The brewery is family friendly. They have board games for guests of all ages. Jerrod Fisher is the brew master and co-owner of Alematic Artisan Ales.
6182 Chambersburg Rd, Huber Heights, OH 45424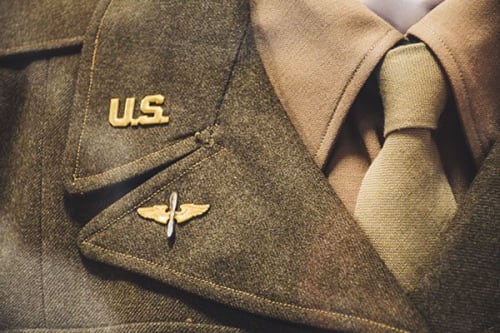 The National Museum of the United States Air Force is the official museum of the Air Force. You can experience military history as you look at the vintage aircraft and learn of their military prowess. The museum is inside Wright-Patterson Air Force Base.
The museum holds over 300 airplanes and missiles for your viewing pleasure. The museum is free and open to visitors. The National Museum of the United States Air Force is a stunning collection of history.
1100 Spaatz St, Dayton, OH 45431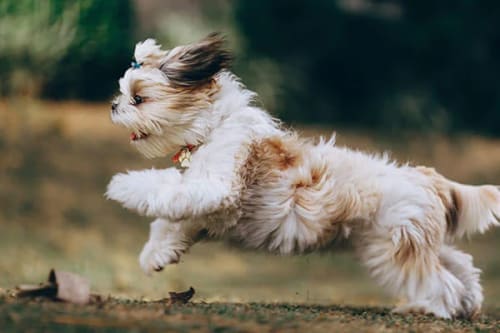 This bark park is a great place for your dog to stretch their legs and meet other friendly dogs. The bark park is six acres and has a canine agility section. Most of the equipment in the park is made from recycled products including the trash cans.
The Montgomery County Bark Park is located on Webster Street. Dogs are required to be leashed while entering and exiting. The dog park is open from dawn to dusk.
6790 Webster St, Dayton, OH 45414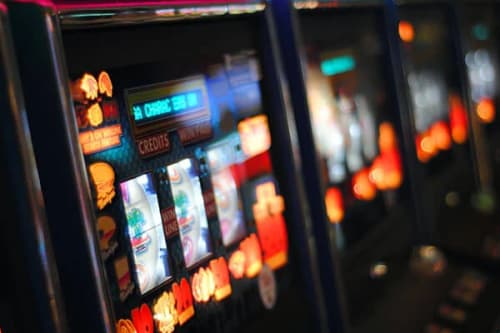 If you want some excitement in life, check out Hollywood Gaming at Dayton Raceway! They have wonderful dining and entertainment including hundreds of video lottery machines. The Dayton Raceway has harness horse racing September through December.
It has three restaurants: Skybox Sports Bar, Take 2 Grill, and H Lounge. They have free parking so you don't have to worry about over-staying your welcome! Guests must be 21 years-old or older. Hollywood Gaming at Dayton Raceway is a great place to visit by yourself, as a couple, or in a group.
777 Hollywood Blvd, Dayton, OH 45414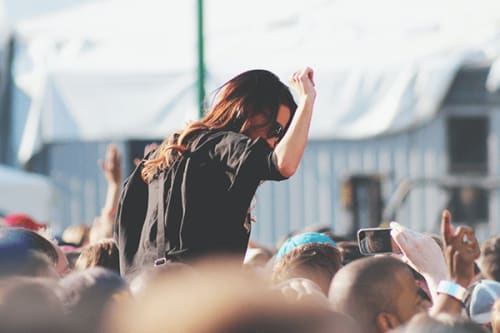 Located in Huber Heights, Ohio, the Rose Music Center is a 4,200-seat fully covered outdoor amphitheater. The Center is part of The Heights, a retail, dining, and entertainment district in Huber Heights, conveniently located off I-70. The City of Huber Heights owns the music venue. The Music Center's construction was completed in 2015. The center has seen many famous artists including John Legend, Daughtry, Willie Nelson, and Joan Jett.
6800 Executive Boulevard, Huber Heights, OH 45424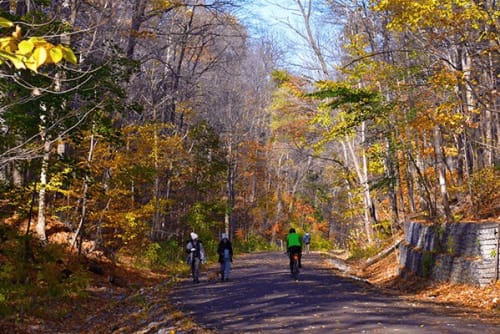 Over 350 miles of paved, multi-use recreational trails are available through the Miami Valley Bike Trails. These trails, which cross county lines, connect schools, parks, historic landmarks, and area attractions. While on the path, you will pass through meadows, scenic countryside, forested areas, and city centers. Our fantastic trail system improves both the wellness and quality of life of Miami Valley residents and visitors. Every day of the year, from dawn to dusk, there are hundreds of miles of trails to explore. It is America's largest network of paved bike trails.
Miami Valley, Ohio


TOP PLACES TO EAT IN HUBER HEIGHTS, OH
Our city's dining is a mix of local tradition, international flavor, and fusion. These five must-try eateries define the culinary scene in Huber Heights, from laid-back pubs and classic pizza places to Chinese food. Check out some of the favorites that our residents enjoy.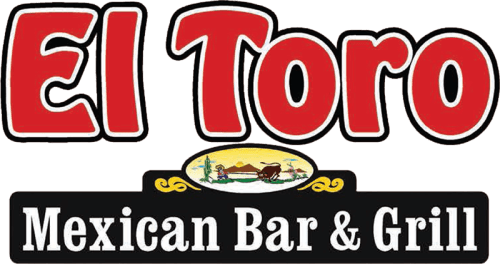 Mexican, Restaurant, Bar
This local chain restaurant located in Huber Heights makes great Mexican food. On Taco Tuesday, you can get $1 tacos. It is a family-owned business, and they own 12 other El Toro Bar & Grills in the Dayton area. They serve alcohol including wine and (of course) margaritas!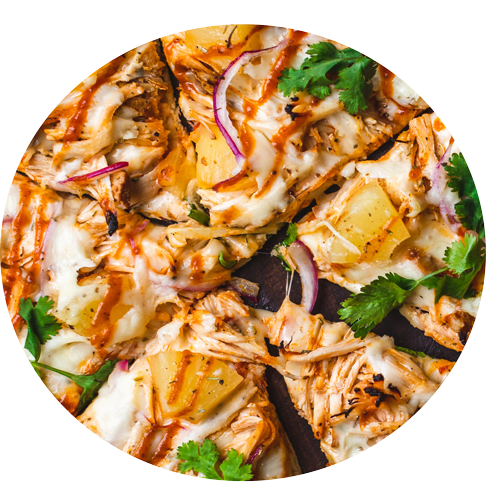 Restaurant, Pizza
Located in Huber Heights, Classic Pizza serves old-fashioned thin-crust pizza that they cook on stove ovens. In addition to pizza, they also have sandwiches. The family-owned restaurant has a down-to-earth atmosphere where you can drink a beer and watch the game on TV.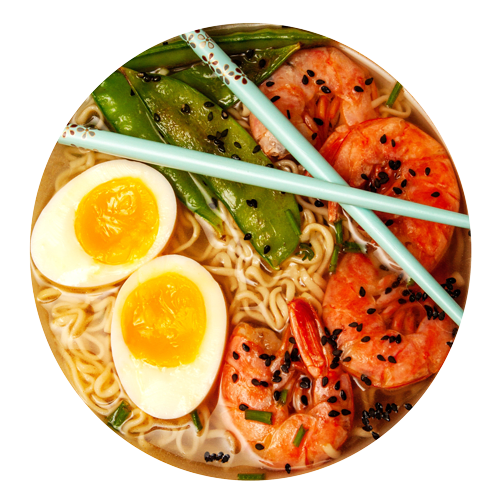 Asian, Chinese, Restaurant
Asian Star Restaurant is the best Chinese restaurant in Huber Heights. Some of the favorite dishes are Crab Rangoon, Lo Mein, egg rolls, and Hunan shrimp. They have 4.5 stars out of 5 on Google Business. Asian Star combines great food and wonderful customer service.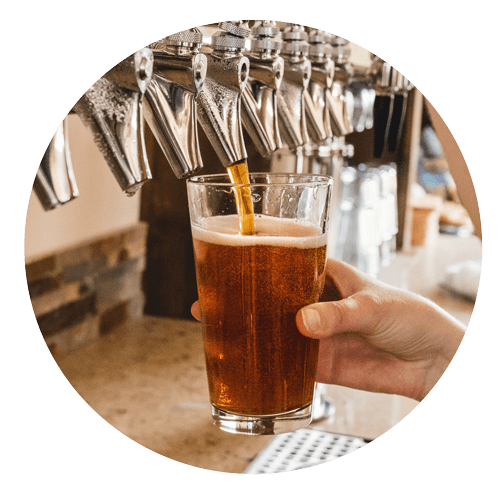 American, Irish, Pub
Find a good ol' fashioned English pub in Beavercreek, Ohio! They have great food and drink. The Pub has the best fish and chips you can find in Ohio. They also have a great menu of beer, cocktails, and wine. See you at The Pub!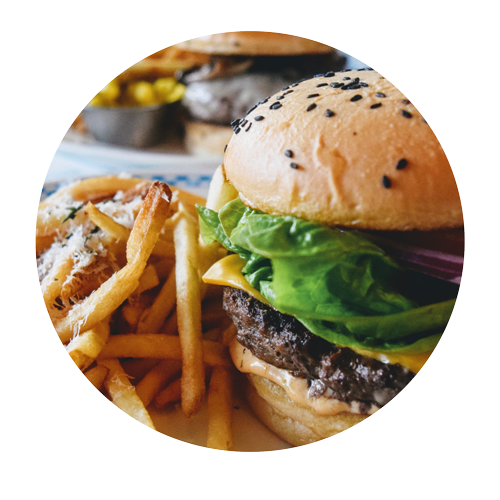 Restaurant, Bar
TJ Chumps is a local sports bar and restaurant with one location in Huber Heights and three others in the Greater Dayton area. Some of the menu standouts is the Chump Boy Burger and Bourbon Salmon Tacos. They also have dishes designed around seasonal items. TJ Chumps has a big outdoor patio with a bar so you can relax outside.